10,000 chlorine bottles donated to Zambia to curb cholera outbreak
World Vision in Zambia has donated 10,000 bottles of chlorine to the Ministry of Health through the Zambia National Public Health Institute (ZNPHI) to help prevent a cholera outbreak after neighboring Malawi reported an outbreak.
During the handover ceremony at the ZNPHI offices in Lusaka on November 25, World Vision Zambia Associate Director for Humanitarian and Emergency Affairs, Bernard Zgambo, said the donation comes from the organization's Christian values and inspiration from its faith in Jesus Christ to be vigilant at all times and help those in need.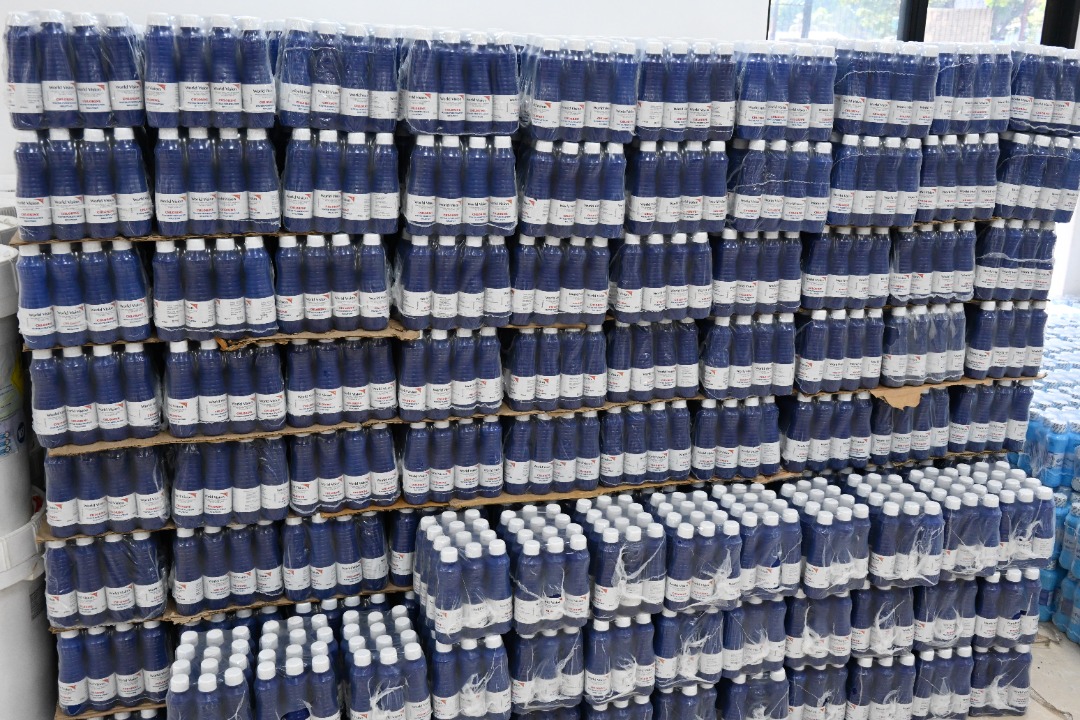 Our donation demonstrates our commitment to follow our Lord and Saviour Jesus Christ in working with the poor and oppressed to promote human transformation and bear witness to the good news of the kingdom of God. – Zgambo
"Today's donation demonstrates our responsiveness to life-threatening emergencies where our involvement is needed and appropriate," Zgambo continued.
Other partner organizations, including UNICEF, Water Aid, the Zambia Red Cross Society, and the World Health Organisation, also made donations towards the fight to prevent a cholera outbreak.
In receiving the donations, ZNPHI Director General, Professor Peter Chilengi, thanked World Vision and all co-operation partners for the donations towards prevention and preparedness of a cholera outbreak, especially now during the rainy season when the threat is greater.
"We, as ZNPHI, see a future of Zambia in which an institute like ours is leading the pack in ensuring that we are one step ahead of the problems," he said.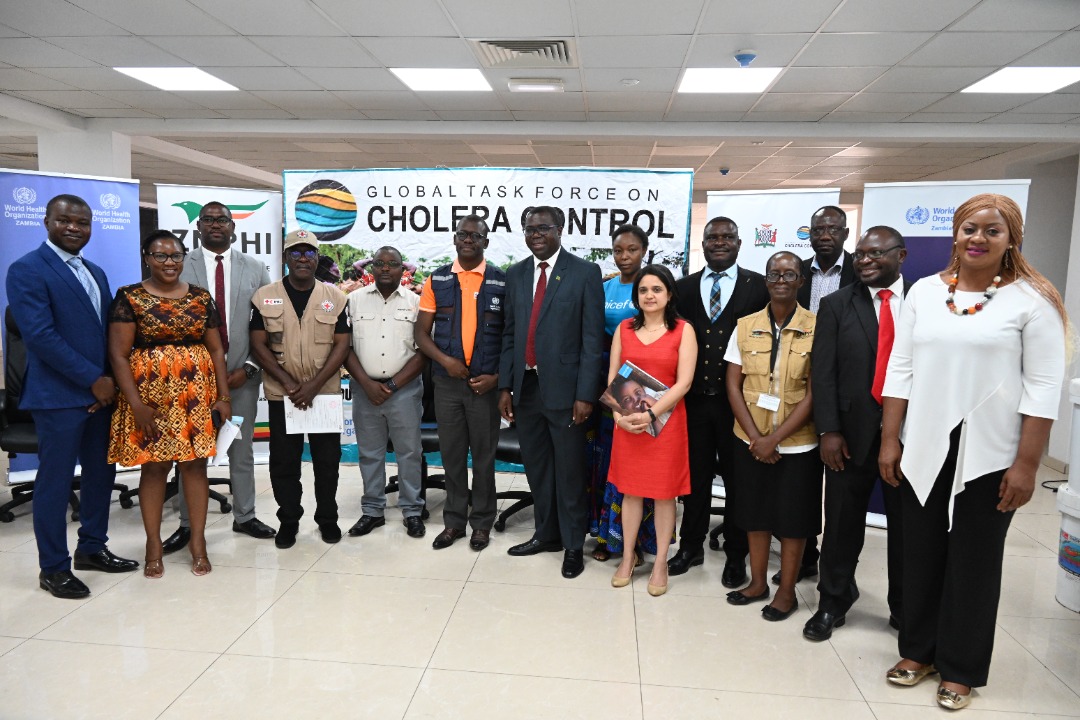 World Vision in Zambia, through its Humanitarian Emergency Affairs department, is part of the National Taskforce on the National Program to Eradicate Cholera in Zambia.
According to the World Health Organisation, between 3 March – 31 October 2022, a cumulative total of 6,056 cases, including 183 deaths, have been reported from 27 of 29 districts in Malawi (overall case fatality rate 3%) with active transmission ongoing in 23 districts as of 31 October. Five districts account for 79% of the reported cases and 68% of the deaths: Nkhata Bay (1,128 cases and 31 deaths), Nkhotakota (811 cases and 40 deaths), Rumphi (783 cases and 13 deaths), Karonga (683 cases and 14 deaths), and Blantyre (650 cases and 26 deaths).