Soap-making project excites Sansamwenje community of Isoka district.
By Kambani Phiri

2022-12-12
Through the Gifts-In-Kind in partnership with the Needs Care Orphanage, World Vision in Zambia recently conducted soap-making training for savings group under the Savings for Transformation initiative in the Sansamwenje community of Isoka district.
Through this soap-making training, members of the savings group are empowered to produce their soap, sell it at an affordable price, and help the community's needy.
Richard Kabaye, a participant, was excited about the prospect of the soap business for the group.
"We are very excited about the soap-making project because we only used to hear about it and how it helped transform the lives of vulnerable communities in some parts of the country. With this, we are very hopeful that we will be able to improve our group income-generating activities, which will result in our children going to school and having all basic needs," said Mr. Kabaye.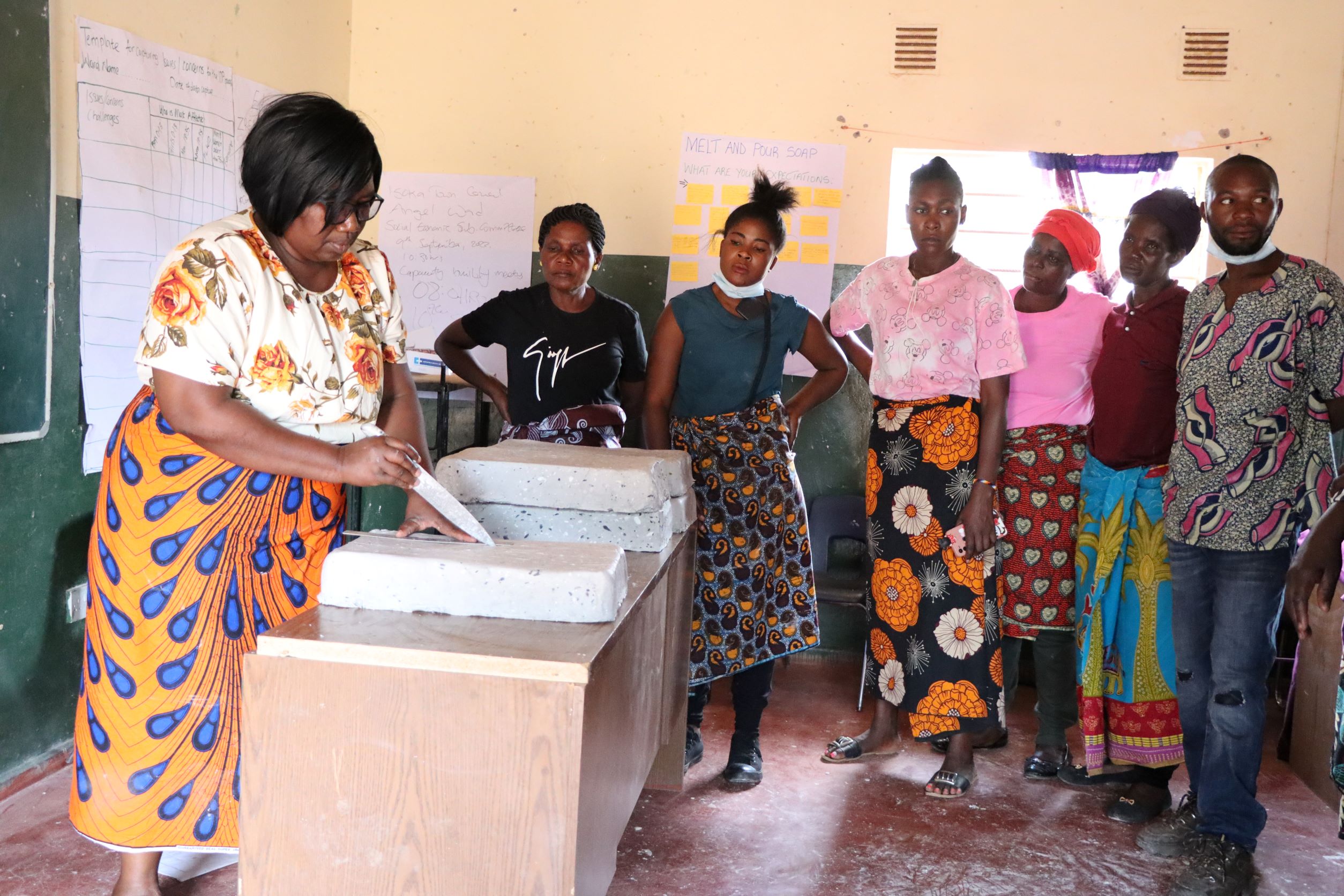 He further said the soap-making project would improve the sanitation and hygiene levels of the community.
"Most households lack finances to buy soap from the local shops because it is expensive; hence they have little to no soap in their houses, which leads to poor sanitation and hygiene," said Mr. Kabaye.
Another participant, Dorothy Nakamba, was thankful to World Vision for bringing the Melt and pour soap project to help vulnerable women, especially women-headed households.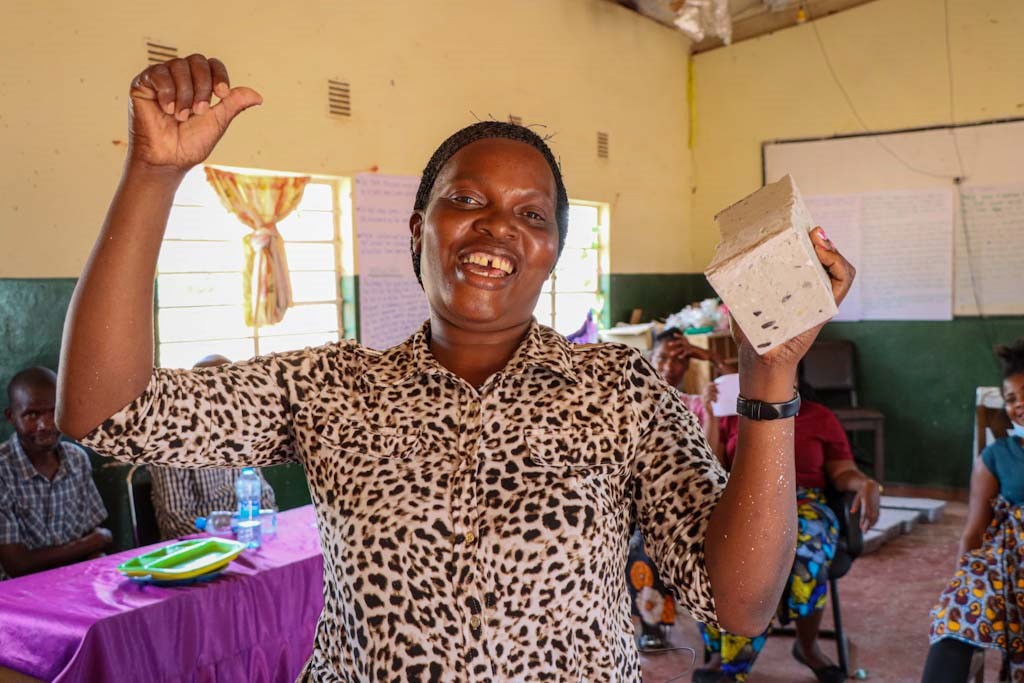 "We have many women struggling in this community; they cannot manage the cost of soap from the shops; hence their families are struggling with keeping their clothes and themselves clean. So, we are very thankful to World Vision for this life-changing initiative as we will make it possible for all households to have access to soap," said Ms. Nakamba.
"We will be making soap and selling at an affordable price so that everyone in the community has access," she said.
And Esther Mkandawire, a Trainer and implementing partner from Needs Care Orphanage, said the Melt and Pour soap project was meant to empower communities with a source of income that would benefit the children.
"The objective of this project is ensuring that the vulnerable households, especially the Vulnerable Orphaned Children (VOC), have access to soap," said Ms. Mkandawire. "So we deliberately target the most vulnerable households because soap is key to a healthy household."
World Vision Zambia, with support from World Vision US, empowers the groups with soap residues known as re-milled soap for them to use in their various groups.
"We are thankful to World Vision Zambia and US for supporting us with the resources to empower vulnerable communities. So far, we have trained 25 S4T groups in World Vision Zambia's area of operation," she said.
Ms. Mkandawire said the project also promotes inclusion and gender equality in the implementation as they encourage the participation of women, men, and youths.
World Vision Zambia uses the Savings for Transformation (S4T) project model to build resilience for vulnerable families.
Through S4T Groups, men and women in poor communities set up their own groups, which enable them to save money together in small amounts and lend to each other when needs arise, such as family members' illness, children's education, and falling income due to droughts.