Absa Bank Zambia and World Vision in Zambia partner to empower and support the education of girls
By Kambani Phiri

2022-11-04
World Vision in Zambia and Absa Bank Zambia have signed a three-year Memorandum of Understanding (MoU) worth K900,000 ($55100 US dollars) to support the Strong Girls Strong Zambia campaign activities, whose goal is to empower and support the education of girls retrieved from child marriage and those at risk.
This MoU will see the two organisations work jointly in successfully implementing community activities under the Strong Girls Strong Zambia campaign in Kafue district from 2022 to 2025.
Speaking during the MoU signing ceremony held at ABSA Bank Zambia Head Office on 31st October 2022, World Vision Zambia National Director John Hasse said the Strong Girls Strong Zambia campaign is an integrated, multi-sectoral response that leverages World Vision Zambia's other program sectors to address the root causes or enablers of child marriages and contribute efforts to retrieve children from marriages.
"The Strong Girls Strong Zambia campaign goal is to reach and empower 15,000 girls retrieved from child marriages and those at risk to live safer, healthier, more productive lives by 2025. In our operational areas, we are using an integrated approach using our technical programmes to make that girls and boys receive a complete package of services," said Mr Hasse.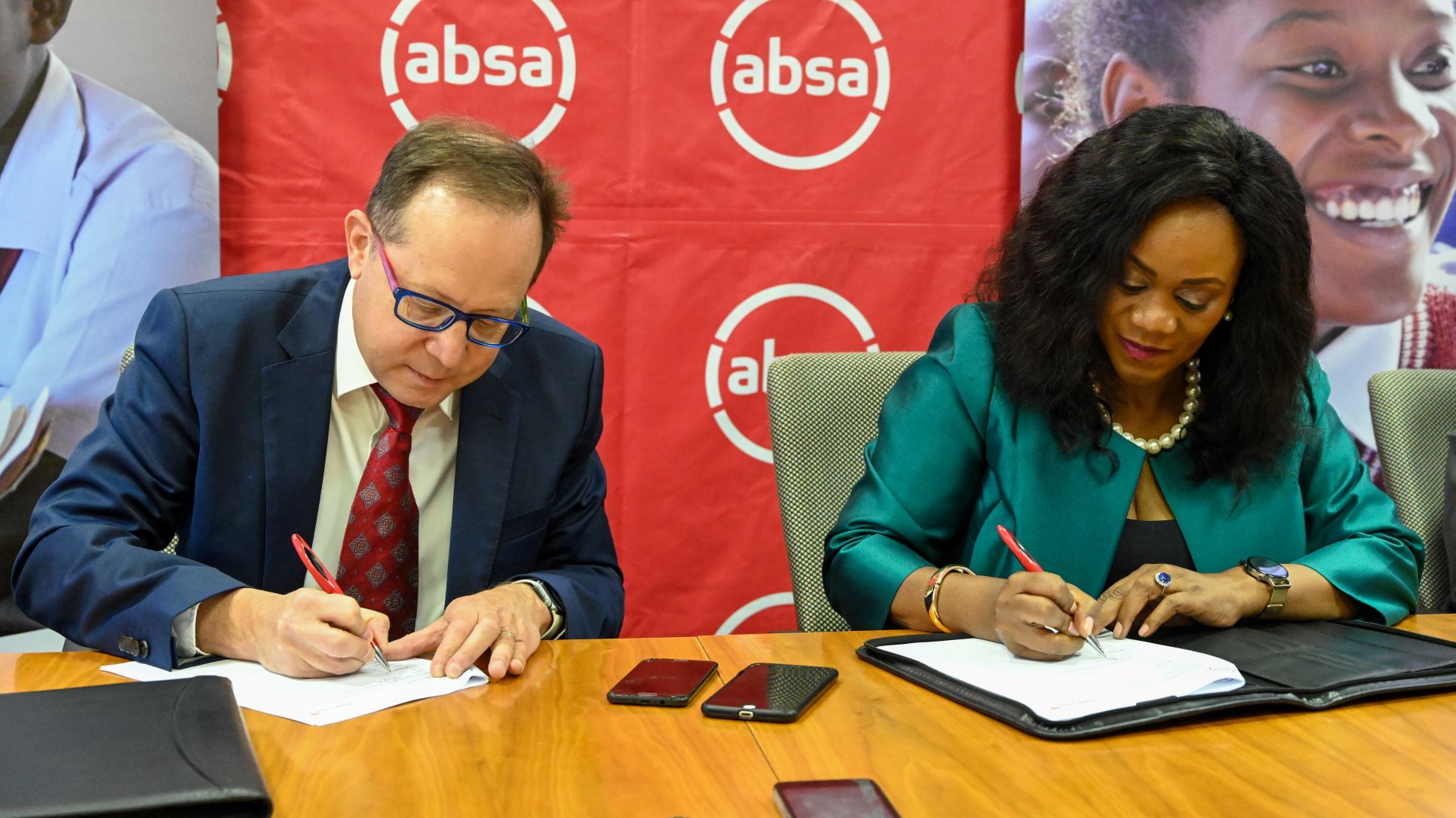 He said child marriage is a devastating form of child abuse that robs children, especially girls, of their childhood and deprives them of a chance to attain their right to education.
Child marriage not only seriously harms the development and well-being of girls through limited education and employment opportunities, social isolation, and domestic violence, and exposes girls to sexually transmitted diseases but further perpetuates generational poverty. It, therefore, excites us as an organisation to have a partner like Absa make this commitment to support the campaign to end child marriage and to see to it that the girl child reaches her full potential.
And Absa Bank Zambia CEO Mrs. Mizinga Melu stated that with the rates of child marriages in Zambia currently sitting at 29%, the Strong Girls Strong Zambia campaign is truly a game changer for our vulnerable young girls and the Absa CEO commends World Vision for being bold enough to take on the challenge and committing to building a strong nation, one girl at a time as the campaign slogan states.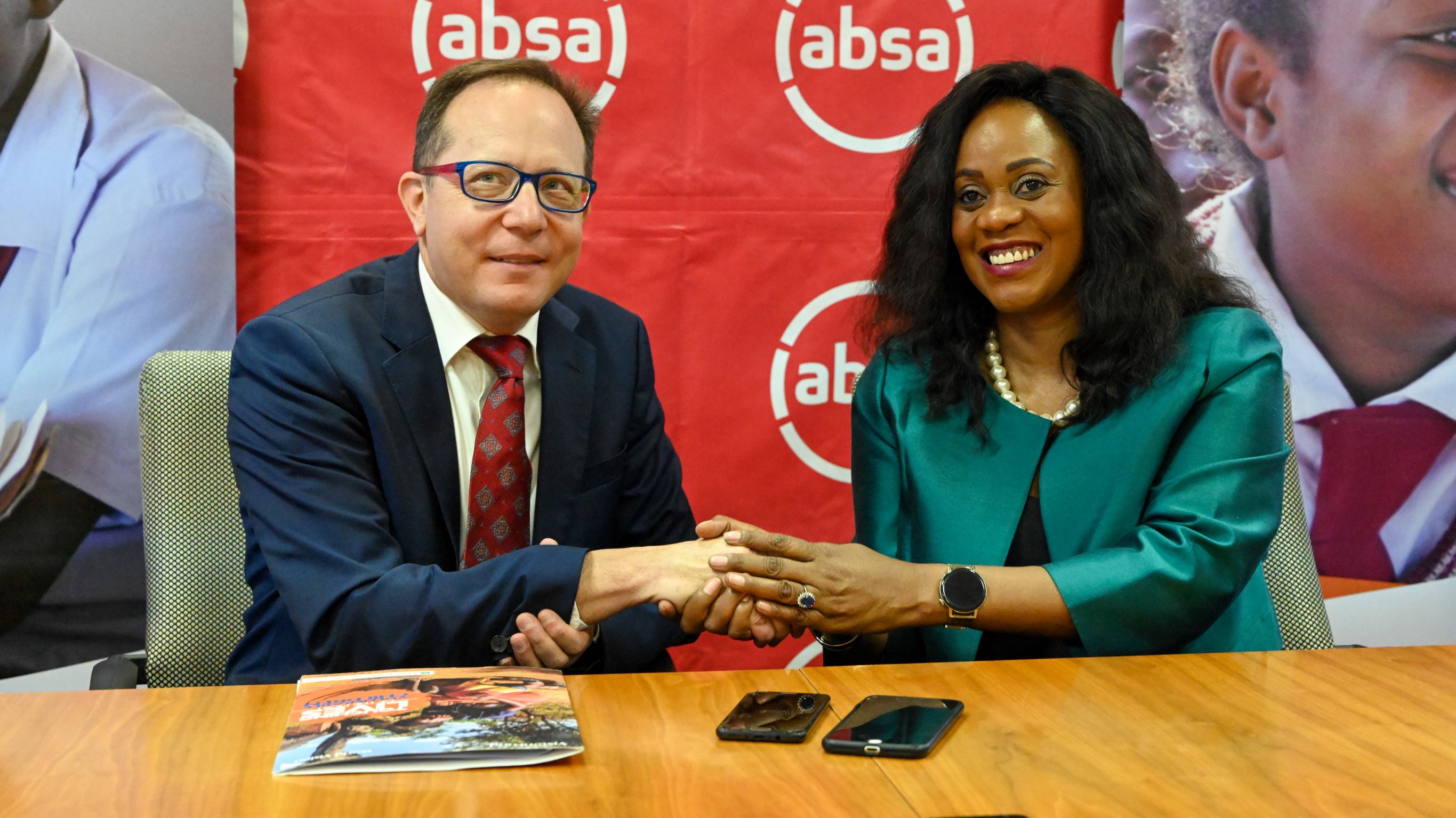 "Absa Bank Zambia and World Vision Zambia Limited have been working closely for several years, collaborating on various community initiatives that have gone on to improve the lives of many Zambians in both rural and urban communities. I am proud to announce that following the success of the first MoU and continued commitment to this collaboration, Absa Bank Zambia is committing K900,000 to support the campaign by providing practical and sustainable solutions, which include the provision of bicycles to female pupils who currently walk long distances to school, the provision of educational materials as well as supporting the construction of an ablution block at Chipapa Primary School. As a Bank, we remain steadfast and resolute in our commitment to bringing possibilities to life for the people in our communities." Said Mrs. Melu.
The Absa bank CEO said the two organizations have a flourishing partnership that is seeing more investments in improving vulnerable children's well-being.
"Last year, we commissioned a 1X3 classroom block in Chipapa to give children, especially the children, a chance to attain their dreams through access to education," said Mrs Melu.
She further said her staff would be readily available to offer mentorships to the children, especially girls, in various schools in Kafue district's Chipapa area.
Through this MoU, Absa and World Vision commit to collaborate in the successful implementation of campaign activities which will include the construction of an ablution block at Chipapa primary school where funding with Absa will be merged with other resources from Ngalitas Hardware, Telefonka and Workers Compensation Fund Control Board in year one of implementation, provision of bicycles to female pupils who walk long distances to school in year two and provision of other educational materials in year three.
Absa commits to supporting the activities with funding of K900,000 to be paid over a three-year period in equal amounts.
These projects will contribute to improved pupils' health, sanitation, and hygiene and provide a conducive learning environment that will keep girls in school by 2025.