World Vision Zambia receives a donation of 11 Biogas Digesters to help fight Deforestation
World Vision Zambia remains committed to supporting communities in providing sustainable livelihood solutions by promoting green, renewable and clean energy usage at the community level.
Acting National Director, Wezi Kaira, said this at the World Vision Zambia Warehouse in Lusaka when he received a donation of 11 biogas digesters and accessories worth K198,000 (USD 12,347) from Brohks Enterprises Limited.
Mr Kaira said the biogas digesters would go towards helping vulnerable communities in Mbeza and Chongo-Magoye Area Programs in the Southern Province of Zambia, where sources of cooking energy have led to the depletion of forests.
"These forests are being depleted in several ways through agriculture productivity and mostly, as we have seen in the recent past, for firewood and charcoal production. For charcoal, it usually finds market in the urban areas, but for firewood, that's the normal fuel source for our farmers and communities where we work," he said.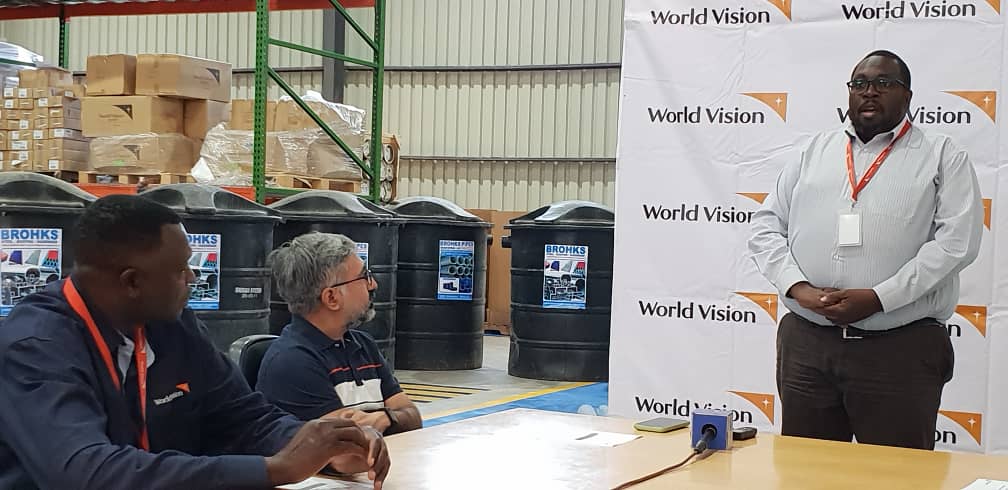 "So, when we work with partners like Brohks enterprise Ltd, we can substitute that firewood and bring in the biogas, which is sustainable because the farmers we work with are into cattle production. They have cows that contribute to methane production, which is also a global warming gas, but we are eliminating it by ensuring that that gas is collected and used for cooking.
"Also, traditionally, the woman is responsible for collecting that firewood, is being spared the time which they could spend on other productive activities," he said.
He thanked Brohks Enterprises Ltd for partnering with World Vision Zambia and hopes the partnership will continue to grow to reach more farmers and communities as the organisation acknowledges that it cannot do everything alone without the support of other stakeholders.
And Brohks Enterprises Limited Vice President & Country Manager, Rushikesh Karecha said there Is a lot of deforestation happening around the world, especially In the developing world and in villages where people use firewood and charcoal for cooking.
"This is where this kind of technology comes in so that they can cook properly, be healthy and take care of the environment we live in. We are confident that World Vision will finely manage this donation," he said.
Five women-led households in the Mbeza area programme and 6-women led households in the Chongo-Magoye area programme in Southern Province have been identified for the donation of the biodigesters due to the high animal population in the province.
The biogas digesters will help communities with gas for cooking. They will also produce treated manure as a by-product which can be used for gardening as they make cheap, clean energy and reduce the emission of greenhouse gasses at the household level.