Mechanized water system a gateway to girls' education at Mwambashi Primary School
By Kambani Phiri

2022-08-09
Lack of safe and clean water is one of the many obstacles to attaining good health in children. Poor Water, Sanitation, and Hygiene (WASH) are one of the many causes of high rates of school dropouts by girls.
The lack thereof also poses huge risks in the attainment of quality education amongst school-going children as access to safe and sustainable water, sanitation and hygiene reduces stunting, improves education quality and learning outcomes, and is essential for a child's health and wellbeing.
Access to drinking water, sanitation, and hygiene (WASH) services in schools is necessary for a safe and productive learning environment, especially for the education of adolescent girls.
In Zambia, most schools in rural areas, lack access to adequate water supply, sanitation, and washing facilities negatively affecting pupils and contributing to high child marriage, especially among girls.
16-year-old Antrina, a grade 9 student at Mwambashi Primary School, nearly quit school because there was no water available. she said that girls used to miss school during their monthly periods because the school lacked adequate water and washing facilities before the installation of the mechanized water system at her school.
"We now have access to clean running water, girls can now wash up and return to class thanks to World Vision," she says.
Antrina also notes that prior to the installation of the mechanized water system, students and community members had trouble getting water for drinking because their borehole was broken and inefficient.
"The installation of the water system has helped us to concentrate and reduced absenteeism from school when we are having our monthly period because we are now able to clean ourselves and go back to class," she says. "Before the installation in 2021, most girls including myself could not manage to attend classes throughout the month or term and we had several water-related problems in our homes."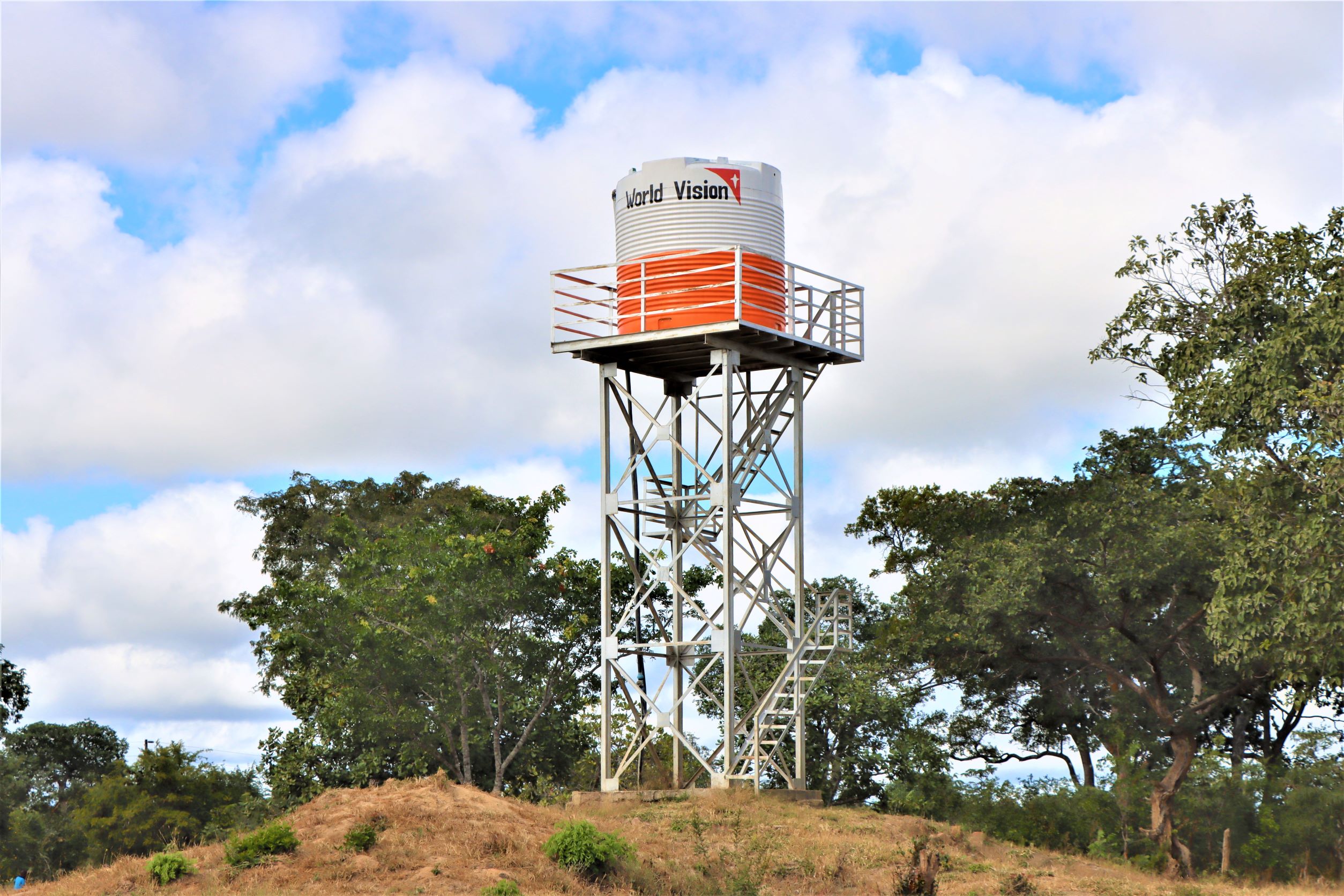 And 14-year-old Chipego, a grade 8 pupil of the same school has attributed the improved attendance for most pupils to the installation of the water system.
"The water is near, and the attendance has now improved, which was very low before the water was installed. With this water, we have the opportunity to obtain better results and achieve our long-life goals."
Meanwhile, Mwambashi Primary School Deputy Headteacher Ms. Ruth Leza is grateful to World Vision for providing access to clean water for the pupils, especially girls.
She said that the water system's installation had improved pupils' performance as well as kept the school environment clean and hygienic as well as increased the school's income from gardening activities.
"We are very grateful to World Vision for giving a new lease on life. The mechanized water system has resulted in improved performance because girls are now able to concentrate and spend more time in class," says the Deputy Headteacher. "Whenever they do not have clarity, they have enough time to ask their teachers for an explanation because of the available washroom within the school. Previously, this was a big challenge because of the lack of water and sanitation services girls would always miss classes during their periods."