Pioneer of World Vision's WASH programming in Zambia, Honored.
By Kambani Phiri

2021-12-22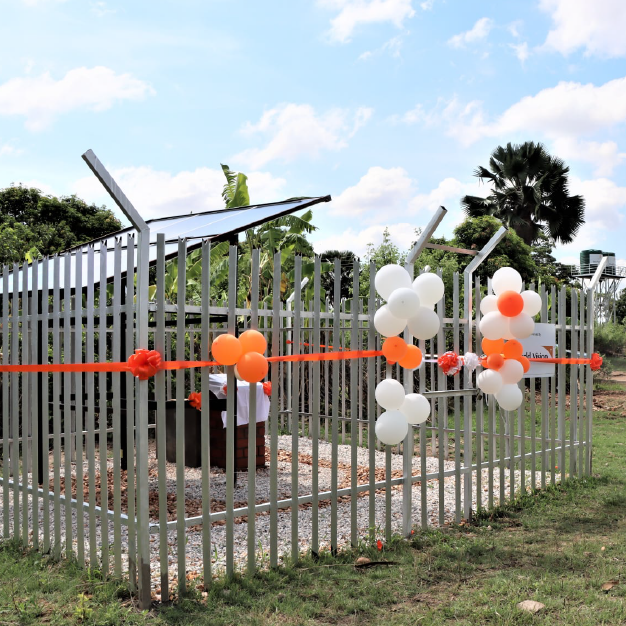 In Partnership with the Zambian Government, World Vision has held a Dedication Ceremony in honour of a WASH expert, Dr Emmanuel Opong, at Simanje Basic School in Namwala District. Dr Opong is the pioneer of the Water, Sanitation and Hygiene (WASH) Programme in the World Vision Southern Africa Region, especially Zambia.
Speaking during the dedication ceremony, the Guest of Honour, Southern Province Education Officer, Ms Florence Chikalekale said World Vision is bridging the gap in promoting access to clean water which helps in the provision of quality education in vulnerable communities.
"We are happy to have the great minds and commitment of people like Dr Emmanuel Opong, who has selflessly pushed for the provision of water in schools," says Ms Chikalekale. "World Vision has installed 13 mechanised water systems in schools and health centres here in Mbeza. Our duty is to safeguard and sustain the mechanised water systems so that the next generation can also benefit."
And speaking on behalf of World Vision Southern Africa Regional Leader, Mark Kelly, the Regional Public and External Engagement Director Ms Pamela Chama said, for Dr Opong Water alone was not enough, as he stressed the need to incorporate sanitation and hygiene to have a comprehensive service in communities before water provision.